Last Updated
Alzheimer's disease
Alzheimer's disease can be overwhelming on many levels to both families and individuals afflicted by the disease. There is currently no cure for this disease and it is ranked amongst the top in cause of death here in the United States. If you or a loved one has been diagnosed with Alzheimer's disease or dementia there are some ways you should plan legally and financially.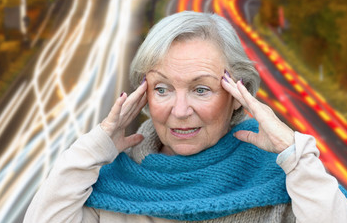 Average costs for a room within in a nursing home can amount to over $7,000 a month. These costs can become expensive and troublesome very quickly. Luckily, if you have protection like long term care insurance in place, this can help you shoulder the costs. So how do you go about handling and paying for these costs with Long Term Care Insurance? There are three main documents that you should have in line first:
A financial power of attorney: This document helps someone who is not able to make their own financial decisions work with someone who is able to make these decisions
Medical power of attorney: This document helps someone who is not able to make medical decisions for themselves work with someone who is able to make these decisions for them
Financial and medical power of attorney: This is personalized to the individual but it's a document that instructs both the financial and medical power of attorney on how to provide the best care for the person they are working with.
All three of these documents will come into place and create a foundation for the best decisions for someone with Alzheimer's or dementia. After you have these documents in place you can move onto calculating your expenses. Long Term Care Insurance is almost always a suitable option however, there exist many different policies, therefore it's important  you determine which policy is best for you or your loved one.
Families can also choose to pay for long term care privately which usually entails using up their own savings account or retirement savings to fund the proper care. In fact many families will opt for this route however many will encounter the struggles and challenging of depending on solely personal funds. This sort of planning can also lead to the costs of your care falling onto your children or other relatives. Another more similar occurrence when children do not have the funds to help shoulder the cost for their parents care they will often feel obligated to offer the care themselves. This can lead to strained relationships as well as unwanted stress. This is why planning ahead and calculating the future costs of your care now can help avoid all this in the future. Having chosen the right type of Long Term Care Insurance policy can serve great future benefits to someone with Alzheimer's or dementia.
If you or someone you love is interested in learning more about Long Term Care Insurance be sure to visit: LTC TREE for more information.
Social Share