Last Updated
In a recent study from Concordia University and University of Leipzig they linked an increased risk for heart disease, arthritis and even cancer from harmful emotions like rage, anger, and sadness.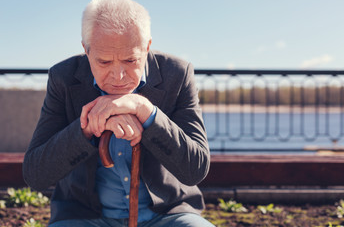 Everyone experiences at some point or another feelings of sadness and anger, but these are not ideal emotions to live a healthy life everyday. According to this study anger is actually worse for your physical health than being sad is. As we age we become more susceptible to feeling upset, sad, depressed, or even lonely about the changes that are happening. Our bones begin to weekend and our bodies do not function the way that they use to when we were younger. Tasks and daily functions that use to come without thinking can now be a challenge for elders to do on their own.
According to researchers seniors who are showing anger regularly are more likely to have higher levels of inflammation in the body which can lead to many different chronic illnesses. Having higher levels of inflammation in the body can cause the immune system to weaken and when it attempts to protect the body to fight off infections or viruses.
Meaghan Barlow says, " As most people age, they simply cannot do the activities they once did, or they may experience the loss of a spouse or a decline in their physical mobility and they can become angry. Our study showed that anger can lead to the development of chronic illnesses, whereas sadness did not."
She also found along with researchers that seniors over the age of 80 who had anger daily were at higher risk for chronic illnesses and inflammation. Data was collected from over 200 adults that were between 60-90 and were examined the participants filled out a daily survey over a week that asked them the level of sadness and anger they were feeling.
Sadness is more linked to possibly helping seniors to cope with their physical limitations and to accept the condition and reality before them which makes it easier for them to live a healthier life. Anger does not allow any of these benefits for a senior.
Anger can be controlled through many different ways; yoga, meditation, exercising daily, going to therapy, or developing healthy coping strategies when feelings of anger arise. It's important to know why anger can cause harm to someone and how it can effect others around them.
If you or someone you love is interested in learning more about Long Term Care Insurance be sure to checkout: LTC TREE for more information.
Social Share