Last Updated
Being a caregiver for a loved one of family member requires a huge responsibility. You are helping someone with their daily activities such as; getting dressed, bathing, eating, exercising, and housecleaning. Nowadays more family members are becoming caregivers.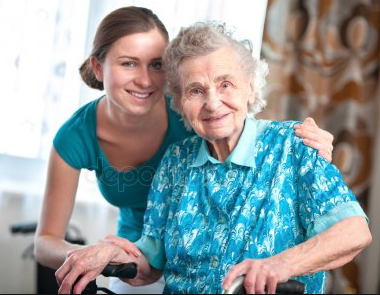 Recent polls and studies have shown that caregivers while taking care of the health of others are neglecting to take care of their own health.
The Associated Press-NOR Center for Public Affairs Research conducted the study and found that a third of caregivers are not taking care of normal health or dental care for themselves. Whether they are skipping checkups, visits, or postponing health treatments they are  neglecting to even see a doctor for medicine for their own illnesses.
While caregivers are normally responsible for taking their patient or loved one to the doctor for health related issues they do not make any time to go to the doctor themselves. In one of the polls only a quarter of caregivers actually speak with a doctor about the impact that caregiving has on their own health.
Over forty percent of Americans have taken care of their loved ones and family members. As people are living longer and population keeps growing more people will need help with daily activities. Most family members are not able to manage caregiving, jobs, and their own households. It's important that if family members are not able to be a caregiver that they are helping their loved one find the right Long Term Care Insurance that takes care of them.
Social Share