Last Updated
If you are over the age of 65 you are 70% likely to end up needing some type of Long Term Care services. The difference between healthcare insurance and Long Term Care Insurance is that Long Term Care will cover the services that you will need. Whether you will need personal in home care, need to be in a community organization or facility you will be covered for your services.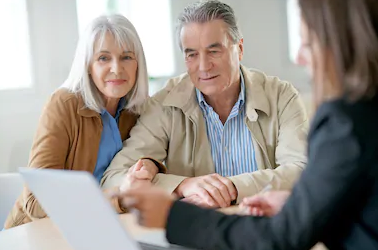 Long Term Care varies from person to person, but depending on what type of care you are needing you will still get reimbursed a daily amount (depending on what your policy says) that will help cover services to assist you with daily living or functioning activities. These activities usually consist of getting dressed, bathing, preparing a meal, or transportation.
The cost of Long Term care policies are personalized and based on age, the maximum amount that a policy will pay per day, the maximum number of days a policy will pay this amount, and the maximum amount per day times the number of days will determine the lifetime amount maximum that the policy will pay. You have to overall be in general good health to be approved for a policy and sometimes your health can cause you to not be approved or to not qualify for Long Term Care insurance.
Long Term Care insurance will cover you in places like in home care, at a nursing facility, assisted living facilities, hospice care facilities, Alzheimer's care facilities, or adult care facilities. If you are receiving some type of in home care LTC will generally cover Skilled nursing care, Occupational, physical, speech and rehabilitation therapy and help with any personal care.
It's important to research the best option for you or a loved one that is considering purchasing Long Term Care Insurance. Plan ahead and find out what the options are.
If you would like to learn more information on Long Term Care Insurance please visit: LTCTREE.COM 
Social Share