LTC Tree was founded in Atlanta, Georgia in 1995 in a small apartment in North Atlanta. We pioneered the remote buying Long Term Care Insurance without having to meet with an agent at your kitchen table or even worse, sit through a boring Zoom meeting where they give you a high pressure sales seminar. We offer you access to every insurance company in the United States through our network of licensed agents who will help you shop the entire market in order to get the best deal for you.
We at LTC Tree are happy to FedEx or email you the quotes from the top 10 hybrid and or traditional Long Term Care Insurance carriers. The insurance industry is full of agents that sell their 'favorite" company which most of the time pays them the most commission.  We are different in that we will pull the curtain back and show you every company on the market and objectively point out the cons and pros of the products.
Watch the quick video below to learn about LTC Tree and see how we work.
Our Mission
A balanced approach to LTC planning
Keep in mind, there is a chance you will buy Long Term Care Insurance and never even use your policy, so we train our agents to really dig in and help our clients find the balance between too much insurance and too little.  This pragmatic approach will still insure the majority of the risk while keeping your premiums down.  In doing so, you will save thousands of dollars over the lifetime of the policy by not buying too much insurance.
Thank you for visiting our site today and learning more about LTC Tree.  If you would like to learn more about long term care insurance please take a moment to fill in the form below.  Either way, thanks very much…we really appreciate it.
Want to talk to an agent right now?
1-800-800-6139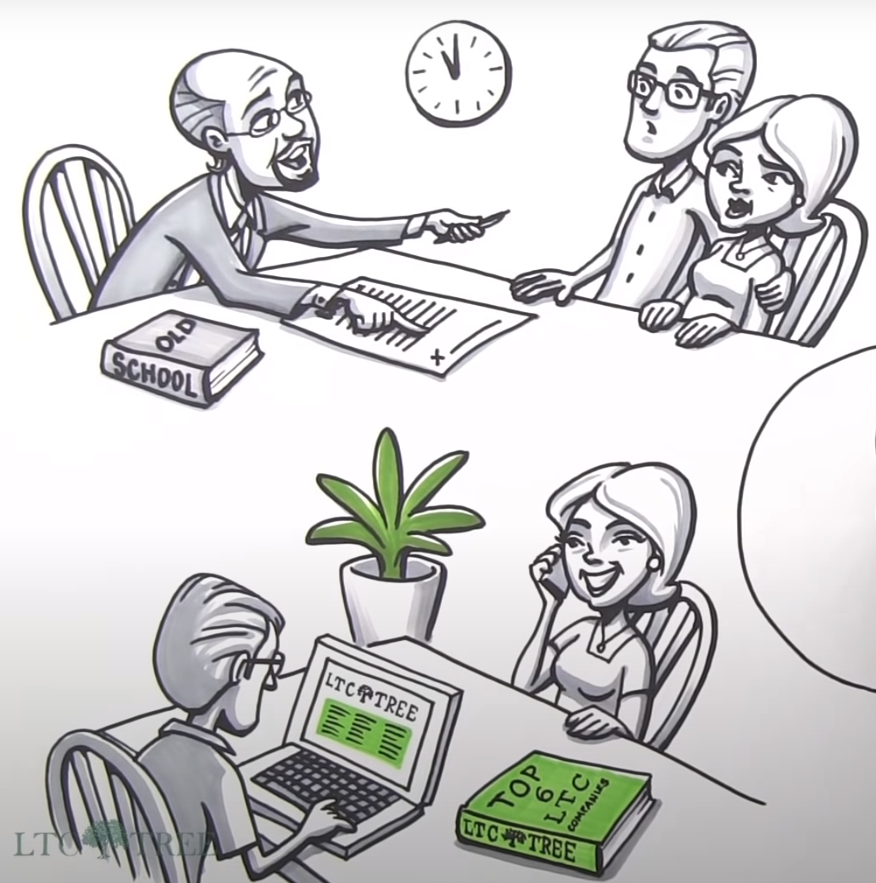 Work with us
Interested in working with us?
Are you an a tech savvy person who's great with people and want to make a six figure income? LTC Tree may be for you.
As a high growth, high tech company, we are always searching for talented individuals. If you enjoy direct to consumer sales and interested in learning more, call our main office number and ask for recruiting.
Interested in joining the LTC Tree family?
1-800-800-6139