Last Updated
Expenses can be a huge stressor in life. The last thing many people want to do is purchase an insurance policy that will add to their list of bills and expenses. However, many of those people will end up having to shell out much of their life savings just to afford a portion of their long-term care, and many will outlive their savings. Unfortunately, this is the reality of the matter, but there are ways to find affordable care and not reach a point of financial havoc, and most of this has to do with timing.
A common misconception is that medicare and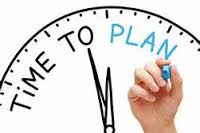 medicaid will protect you from the costly expenses of long-term care. This is unfortunately not the case. Most of the time this only covers a small portion of your expenses and can put you in a serious financial crisis.
The good news is there are many options that are compatible with your lifestyle. We want you to be able to afford your premiums without having to stress. Far too often people wait until much later in life to enroll in a policy. The reason being: people don't start actually thinking about the long-term care until it's almost to late. Not only that, you have to take action because the earlier in life you purchase a policy the easier it will be for you in the long run.
Once you are at a point in your life where you need long-term care, if you don't have a policy in place, it's too late. The smartest thing you can do when purchasing a policy is to buy when you are younger, and the premiums are much lower. The average age that is recommended to buy is around 50-60 years old.
There are many aspects that insurance companies look at to determine the cost of your policy and how much coverage you need. So depending on your situation and your age, your policies price can vary. That's why purchasing a policy when you are younger and still in good health is the smartest option, especially for your finances.
The most common question people ask is, "when is the right time to purchase a policy?" Many times they think that they don't need to invest in one until they are much older. Because people are living so much longer now, the earlier you purchase is crucial. It will provide you with lower premiums and the better coverage. You will build up benefits over time, which is why timing is so important.
Recently, many people have opted for the hybrid long-term care policy. This policy combines life insurance or an annuity and long-term care into one policy, making it beneficial to those who may not need long-term care and want their investment to go to their beneficiaries. Most of the time this policy requires you to put down a large amount upfront, but if you are able to do so, this policy is very beneficial and you won't have to worry about rising premiums.
Depending on what you can afford, the fact still remains, you need to talk to someone with an unbiased opinion and figure out which policy will benefit you and your loved ones in the long run. Don't just talk about, take action and secure your future.
Social Share