Last Updated August 15, 2016
When you're looking for the best Long Term Care Insurance companies, it is important to compare at least six of the carriers.  However, that is not a simple task to do.  Most agents are "captive" agents, meaning they are paid more to push their sponsoring company.  Sure, they'll provide "comparisons" but they are going to drive you to the company that pays them the most.  A true independent agent like LTC Tree, will keep your best interest in mind, and show you an unbiased perspective of the entire market.
What to look for in the best Long Term Care Insurance Companies?
Now's the time to step back and relax.  You should not feel rushed to make decisions.  The Long Term Care Insurance sales process can feel rushed by hungry agents sometimes.  Don't let high-pressure sales tactics cloud your judgement.
Financial Strength Ratings.  When choosing a Long Term Care insurance company, first look for a company with good financial strength ratings.  Also, look for a company with a good reputation for treating its policyholders fairly.  When it comes time to collect a claim, for example, it is important not only to be dealing with a reputable company but also with a company that has good financial strength.
Competitive Pricing.  An independent agent can quote you pricing for all of the major carriers for similar benefits.  We provide side-by-side comparisons to help compare apples and apples between companies.
Policy Features.  The framework of a Long Term Care Insurance policy will not vary much from company to company.  While they are all going to be very similar, every company will differentiate itself from the market with a nuance or two here and there.  We will help you drill down and sift through the nuances to find the right company fit for your unique situation.
LTC Tree only works with the top Long Term Care Insurance companies. Our carriers include Genworth Financial, John Hancock, Transamerica, National Guardian Life, United of Omaha, and Mutual of Omaha, which are all reputable companies with good financial strength ratings.
The Best Long Term Care Insurance Company Financial Strength Ratings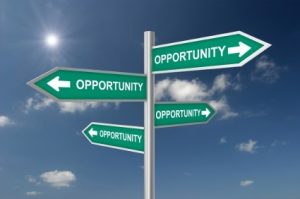 The average age of people needing Long Term Care is in the mid-80s.  It is vital to choose a company today that will still be able to pay your Long Term Care Insurance claim in the future when you need it.
Below are some links to third-party companies that rate the financial strength of the major insurance companies.  As a rule, it is important to do business with companies rated "A" or better.
Long Term Care Insurance Premium Rate Stability
Long Term Care insurance companies cannot increase your rates for changes in your age or health.  However, companies can file an appeal to your state's insurance commissioner for a class rate increase on Long Term Care Insurance policies in certain categories.  Rest assured, however, that insurance companies cannot raise your rates on an individual basis.
The market share of the best LTC insurers is only indicative of firm and associated sales, and is not necessarily a snapshot of the entire Long-Term Care Insurance market as a whole.
This week in Long Term Care or TWILTC, Genworth now is leading in sales of the Long Term Care Insurance companies.  Clients turned in a record number of their applications with Genworth and Mutual of Omaha this Summer to beat their gender based price increases.
Best Long Term Care Insurance Companies Sales Rankings for LTC Tree
Genworth: 9%, sales for the week trending +
Mutual of Omaha: 44%, sales for the week trending –
Transamerica: 9%, sales for the week trending –
John Hancock: 5%, sales for the week trending +
Lincoln Financial: 2%, sales for the week trending –
The best Long Term Care Insurance companies sales' rankings have gone back and forth over the past 5 years with Transamerica, Genworth, John Hancock and Mutual of Omaha holding the number one spot for at least one week.