Jason Gottschalk and Camille Roussel have developed a tool that integrates Alexa for Business and the Primrose app. This tool will hopefully be available for long term care providers, assisted living centers, and retirement communities.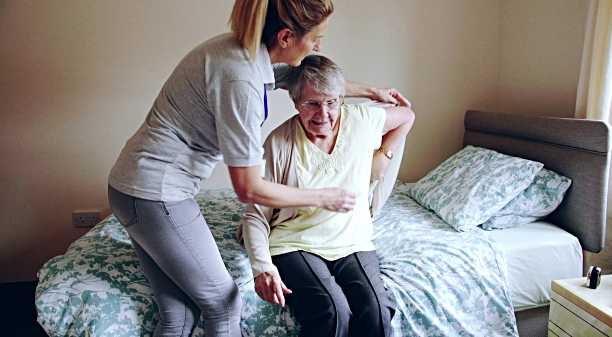 It's no doubt that these two founders are going to change the game for senior living facilities. Not only will this help make life easier for seniors, but it will help improve time and save employees as well. The new system is called PrimroseIntel, it will be launching this summer and will go into a pilot phase for the Village of Rockville. Amazon's Alexa will be the voice of the communication system.
Residents will have Amazon Echo Show touch screen devices in their rooms and the tools understand residents or employee request by either touch or voice. It will be able to provide information to the staff or notify them based on certain commands.
The software for this tool will offer features like food menus, calendars, tell staff when a patient or resident needs something. Whether the resident needs a blanket or medicine the staff will be notified. The idea behind this is to cut down the time it takes for the staff at these facilities to respond to the traditional call bells in patients room whenever they need something.
If you or someone you know would like to learn more about Long Term Care Insurance be sure to visit: LTC TREE for more information.