Last Updated

Discussing long-term care
When it comes to long term care, there are many who wish to avoid the subject. Many do not like to imagine themselves in need of this care. Others feel they have countless more years before they have to consider these matters. Because of this, many individuals will find themselves unprepared when the need for long term care arises.
1 in 3 aged 65 and over will need long term care at some point. This number is quite high and rising with a rapidly increasing aging population. The truth is, the longer you live the higher your chances for needing long term care are. Failure to prepare for your long term care can leave a gap in answering important questions such as:
Who will take care of me?
Where will I live?
How will I pay for my care?
Common Assumptions
Many individuals believe their spouse or family will take care of them. You may fail to consider that you may outlive your spouse additionally, they may also need care themselves. The stress of caring for family can be a lot to handle both emotionally and financially. You should especially consider long-term care if you are a woman or have no children. The reason for this is that, women tend to outlive men by up to 8 years. Additionally, those without children are likely to have nobody to care for them when the time arises.
Long term care settings
The type of long-term care you receive will depend on your environment and setting. Some common long-term care settings include:
Nursing Homes
Assisted Living Communities
Memory Care Facility
At home care
These settings are often selected by individuals based upon their own individual needs and preferences. Choosing the environment you wish to receive care in is an important decision. You should consider factors like location, price, and overall quality. Many  individuals will visit and conduct meetings with various caregivers and facilities before selecting a location.
The Cost
The average cost of long-term care will also vary dependent upon your location, setting, and services offered. Universally, the costs can be quite high and this is the aspect people find themselves most unprepared for. Many will be shocked and stressed to learn that they cannot afford this necessary expense without depleting their retirement funds. Allocating enough money for your retirement and possible long-term care can be tough to do. Especially for those who have yet to research the true costs associated with long-term care.

Paying for long term care
There are a couple of ways to help pay for your long term care. There is also a great deal of misconception regarding some of the ways you can pay for your long term care. Here we will uncover some of the facts and myths about how to fund your long term care.
Covering the Costs
When planning for future long-term care one of the main questions on the minds of many is "how can I help cover the costs of long-term care"? Aside from long-term care insurance or paying out of pocket are there other programs in place to help shoulder the cots? Many individuals are unclear on whether programs such as Medicare, Life insurance, and/or Disability insurance can help cover the costs of long-term care. This is why we have compiled answers to commonly asked questions regarding which programs can or can't help with the costs of care.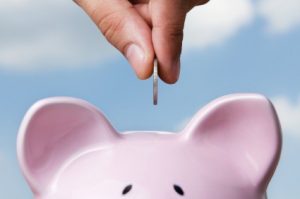 Common Questions:
Can Long-Term Care Costs be Deducted?
Deducting your long-term care costs is not always possible. However, given that you meet all the requirements of a 1966 federal tax law it may be possible to deduct qualified costs associated with long-term care through HIPAA.  You should note that in order to be categorized as qualified costs, you must meet all requirements under federal law however, these expenses might extend to  personal care and homemaker services to be categorized as medical expenses.
Does Medicare Cover Nursing Home Costs?
Many wonder if medicare can help cover the costs of nursing homes. The reality is that medicare will often cover less than 10% of all nursing home costs. The reason is that medicare will typically only cover costs associated with medical and rehabilitative care for only short periods of time. Given that those within nursing homes are often ailed by long term illnesses , they are often spending extended times residing within a nursing homes. Due to this, this type of care is often categorized as personal and custodial care and therefore, not covered by medicare.
Does Medicare Cover in Home Long-term Care?
The medicare program will require you to meet a specific set of requirements before covering the cost of your in home care for a given period of time. These requirements include proof that you are homebound and in need of skilled nursing care. You must also prove that you have a true need for this care for several times weekly and that this care could only be provided by a licensed professional. Additionally, this care must be administered from a home health care deemed compatible through your medicare plan. You should note that, if you do not require extensive medical care this is likely not an option for you. Medicare does not cover personal services or tasks such as laundry, cleaning, shopping.
Does Disability insurance cover Long-Term Care?
Disability insurance will NOT pay for long term care as this insurance is only designed to substitute for a portion of one's income given that they are no longer able to work due to a sudden onset disability.
Does Life Insurance Cover Long-term Care?
That depends. Some life insurance policies can include a rider which may include some long- term care benefits. You should however note that these benefits can usually only be accessed upon certain conditions being met such as terminal illness or having received care for over six months.
Long term care Insurance (LTCI)
Long term care insurance can definitely help shoulder the costs of your long term care. LTCI is designed specifically to cover the costs of long term care and related services. The way it works is by, assigning a yearly premium paid by you, in exchange for long term care benefits. There are various different forms of long term care insurance and many are offered by different insurers. The best way to find a long term care insurance policy is to compare your options. Working with a licensed agent can help expedite this process. An agent can help your learn the ins and out of shopping for coverage.
If you or someone you love is interested in Long Term Care or Long Term Care Insurance be sure to visit: LTC TREE for more information.
Social Share