Avocados have many health benefits like fighting against obesity, heart disease, and diabetes. According to researchers at the Mashhad University of Medical Sciences, eating avocados everyday will help to lower a person's risk of developing metabolic syndrome.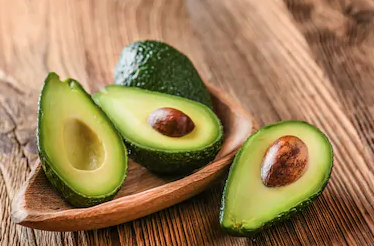 Metabolic syndrome is a group of conditions that increase your risk of heart disease, stroke, blood pressure, weight gain, and type 2 diabetes. People who have metabolic syndrome are at a higher risk than most for developing heart diseases and diabetes. This condition is characterized by blood sugar and high cholesterol levels, high blood pressure and obesity. In many countries around the world metabolic syndrome is considered a huge factor in deaths.
Avocados are a full of nutrients and rich in minerals, proteins, fatty acids, and vitamins. It's nutrients have many pharmacological benefits that help with inflammatory issues and works as an antioxidant. Studies have linked it's properties to stop the growth of cancer cells.
With many studies linking avocados and its components to metabolic syndrome avocados were shown to improve glucose and cholesterol levels. Avocados were also found to help prevent obesity, abnormal blood clots, and high blood pressure. Many medicines will help treat metabolic syndrome but a lot of them have awful side effects like nausea, stomach pain, liver issues, diarrhea, and muscle soreness. Alternative remedies for improving metabolic syndrome  be using herbs, medicinal plants and foods.
There are many ways to eat avocados such as raw, in a dip, guacamole, with scrambled eggs, over toast, or in a smoothie so why not give it a try!
If you or someone you love is interested in Long Term Care Insurance be sure to visit:
LTC TREE
for more information.