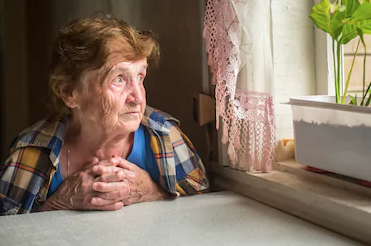 This chilling weather, although quite a bit too frosty in some parts, serves as a fun reminder that the holiday season is upon us! The malls and tv ads included have already re-geared all of their marketing efforts to reflect all things Christmas. Some of us, love to get into the cheerful holiday spirit, while others of us may attempt to drown out the sound of Mariah Carey's voice. Nonetheless, we have all likely began to rack our brains on what gifts to gift this holiday season. Shopping for friends and family can be a tall task especially if you have an elderly loved one in your life, as they can be difficult to shop for. You may feel they already own everything they want/ need or that you are no longer familiar with their interests and that's okay. Look no further as I have the ultimate gift idea for you! If you have an elderly loved one who lives alone or with a spouse, I would highly suggest you consider gifting them a real life kitten or adult cat. I guarantee you this gift will be a big hit!
My mother who is now up there in age, lives alone, she has now had a cat companion for the past 5 years. Mom claims it has drastically improved her quality of life as well as eased any sense of loneliness. It turns out there is actually research which supports that cats do in fact make great companions for the elderly and can even add to their quality of life.
Cats are great companions for the elderly as they are still cute and cuddly but require very low maintenance, which is ideal for an aging individual. Cats are not likely to add to one's burdens as they usually only require you to lay out some resources and they will tend to tend to themselves for up to weeks! In fact, many older individuals noted caring for their pets helped them regain a sense of purpose they felt was otherwise missing in their late adulthood. Cats provide a comforting sense of companionship which can mean so much to individuals who find themselves otherwise alone. These pets are also easy on your wallet and relatively effortless to find, consider doing two acts of kindness by adopting from a local shelter.
If you or a loved one is interested in Long Term Care Insurance be sure to checkout: LTC TREE for more information.