When looking for a facility for a loved one or a family member you want to make sure that they are receiving the proper care and will be living in a wonderful place. A lot of people research many places and have a hard time choosing for fear of picking the wrong one. The key to picking the right facility is knowledge! Make sure you are going over all the questions and concerns you might have or might run into prior to picking out a facility.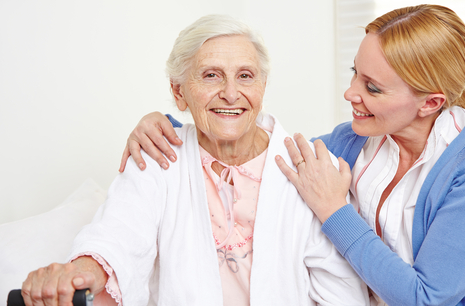 According to FiftyPlus Advocate, here are 5 common mistakes people make when picking out a long term care facility for a loved one or family member:
1. Not being realistic about current or future needs
It's important to balance optimism with a dose of realism. Be realistic about your needs as well as your loved one's current and anticipated care needs. Ideally, you will choose a community that is equipped to provide care now, and in the future as your loved one ages. For example, if your loved one has Alzheimer's disease, it may be prudent to choose a community where dedicated memory care is available, even if it's not necessary at the moment.  Moving a loved one from facility to facility is not only burdensome and costly on the long term financial planning for your family, it can also be emotionally and physically detrimental to the senior, particularly a loved one is affected with dementia, which makes adapting to changes especially difficult.

Judging the book by its cover

People provide care, not facilities. Sometimes families assume a community is right for their loved one because it has lavish features, but later realize fancy furniture and beautiful landscaping are not telltale indicators of quality care. They often find that they need to move their loved one to another community, one that's perhaps less shiny but more appropriate in terms of care or atmosphere.  Quality of care is not something you can discern just by driving past a community to see how green the lawn is, or by poking your head in the lobby door to gauge the ambiance and whether or not it smells nice. Yes, comfort is important and some seniors appreciate a posh lifestyle, but try to look beyond the overstuffed pillows and other trappings of luxury to get a more balanced view of the communities that you are considering. Most importantly, check the facility's reviews online and see what others have to say.

Choosing a community to match your tastes instead of your parent's

Often the adult child chooses the place that they like most instead of thinking about what their loved one likes.  For example, such as choosing a place with new chandeliers and a wonderful heated pool but in reality, Mom's house is homey and she never liked swimming. Obviously, we encourage families to get their older loved ones as involved as possible in the decision making process, but if your loved one is too frail or too afflicted with memory loss to participate in this, carefully consider his or her personality and preferences rather than your own as you weigh the options.

Overplaying the importance of proximity

Another mistake that families make is overemphasizing the importance of finding the closest community possible. Sometimes the adult child chooses the nearest community based on the intention of visiting their parent every day even though another facility 10 or 20 miles further away may be a much better fit. Remember that your parent will be engaged in many activities at the community and that visiting every day is usually an unrealistic expectation to put on yourself..

Making a decision too quickly

In the introduction we noted that some families become so overwhelmed with the choice that they need to make that they don't make a decision at all. But sometimes families do the opposite. They are in such a rush to resolve a difficult crisis that they choose the very first open room they find in the very first facility they visit, which is probably even less effective than choosing randomly. While delaying necessary care is obviously dangerous, choosing too quickly is also problematic.