At the University of Versailles Saint-Quentin-en-Yvenlines a recent study suggests that people who are living alone are more likely to suffer from mental disorders. The study was published in the journal PLOS ONE and links the isolation to developing depression.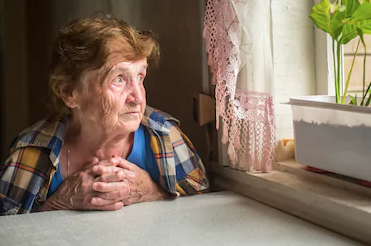 In the past people were getting married and having children more often than today. In recent studies the marriage rate is decreasing in our modern society and less and less people are choosing to not have children. This increases the number of people who are choosing to live alone which has been linked to having poor mental health.
Over 20,000 people between the ages of 16-64 who participated in the study by the National Psychiatric Morbidity Survey in the United Kingdom. Out of those people around 10.7% lived a lone and over 16% had a common mental disorder. Numbers have continued to rise for the past 20 years.
People who live alone are also more likely to be overweight, use drugs, smoke, and lack support from friends. The effects of living alone for elderly is increasing every year. Seniors are feelings alone, depressed, and are developing mental disorders now more than ever before.
It's important to seek help if you or someone you love is experiencing symptoms or feelings of isolation, loneliness, depression, or anxiety. Talk to your doctor or even a therapist to find out what will work best for you or a loved one. Try joining groups or clubs with people who have similar interests such as; book clubs, cooking classes, pet owners, or workout groups. Finding friends and having social support can really change the way someone is feeling when they are going through these hard feelings of loneliness or depression.
If you or someone you love is interested in learning more about Long Term Care Insurance be sure to checkout: LTC TREE for more information.