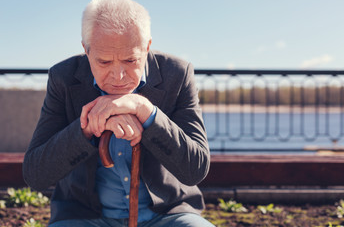 There are undoubtedly many physical and emotional changes we will experience as we age however, it is important to note that depression is not just a "normal" part of aging that is to be dismissed. Unfortunately, many elderly individuals will experience various symptoms of depression and fail to seek professional help due to the fact they simply may not recognize that they are in fact depressed. As we age, certain life events such as retirement, loss of loved ones, and declining health can play a vital role in triggering depression. You may also find yourself isolated and fail to recognize that your physical complaints are directly related to your depression. Here is a list of some signs you or a loved one may be experiencing elderly depression.
Unexplained aches and pains
Loss of appetite & weight loss
Difficulty falling or staying asleep
Memory loss
Slowed speech and movements
Neglecting personal care (poor hygiene/neglecting medications)
Feelings of hopelessness & thoughts of suicide
It is also important to note that depressed elderly may not feel "sad" but instead have complaints of physical problems such as low energy, headaches, or worsening arthritis. Certain illnesses and medications common in the elderly, can also help lead and contribute to depression. These medications include but are not limited to:
Blood pressure medication
High-cholesterol medication
Tranquilizers
Medication for Parkinson's disease
Sleeping Pills
Painkillers and arthritis drugs
If you know someone displaying signs of elderly depression it is helpful to offer your emotional support and patience. You should note that it may be difficult for that person to identify and admit to their depression therefore, it may be unlikely they will seek out support initially.  You can also help your loved one find support and seek out a good doctor , your compassion and understanding can help make all the difference.
If you or someone you love is interested in learning more about Long Term Care Insurance be sure to visit: LTC TREE for more information.