Genworth announced today that they will cease new sales of AARP Long Term Care Insurance branded products.
This cessation comes nearly 6 years after the two companies joined together to provide innovative Long Term Care Insurance products specifically for AARP members. Existing Long Term Care coverage will not be affected by the change.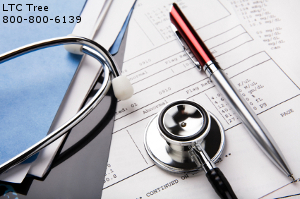 Genworth (NYSE: GNW) is a Fortune 500 company that currently holds the ranking as the largest Long Term Care Insurance provider in the nation.
In 2007, Genworth joined with AARP to provide unique Long Term Care planning tools and policies that met the specific needs of AARP's 38 million members.
The negotiations produced special terms that offered a broad choice of flexible policies and benefits that fit the different lifestyles of AARP members. Some of the benefits that AARP members received were discounted products, rate guarantees, and inflation protection.  The terms also allowed AARP members to purchase Long Term Care insurance through the phone, over the web, or through an in-person consultation.
Group Long Term Care Insurance may not be your best option
Genworth's inflexible relationship with AARP to evolve the product with changing market conditions may have contributed to Genworth cutting ties with AARP Long Term Care Insurance in our opinion.  They seemed to be limited by the relationship to increase the cost of the product to keep pace with the rising cost of health care and were stuck offering a product that was well below market rates.  It is important to note that after the initial five year rate guarantee that the product is subject for increases after the five year period is up.
If Genworth AARP Long Term Care Insurance follows the history its predecesor AARP MetLife LTC and other group Long Term Care Insurance plans, AARP LTC policy holders could be in store for some major rate increases down the road.  Group Long Term Care Insurance pricing has always been more unstable that individual LTC coverage.  Learn why here.
Genworth will stop selling AARP branded Long Term Care Insurance products effective June 1, 2013.
Read today's press release here.
Read the original 2007 press release here.
Questions about the Genworth / AARP Long Term Care insurance break-up or need a quote?
Call us at 1-800-800-6139 or fill out our online form of click the link below to get your LTC quotes.
Read more about who should buy Long Term Care insurance here.