As recently reported on this blog, the "fiscal cliff" deal signed on the 1st of January this year by Congress included a few items relevant to Long Term Care Insurance and created a new Government Commission on Long Term Care.  Namely, the final, and widely-thought to be inevitable, repeal of the CLASS Act was included in this deal as well as the subsequent formation of the Government Commission on Long Term Care to examine the problem.  This commission is tasked with taking a hard look at the impending crisis of the lack of long-term care planning and coverage in America.  This crisis, which has been building for many years, could mean that a large proportion of an entire generation of baby boomers will enter retirement without any plans for covering the long-term care needs.
Government Commission on Long Term Care Insurance Tries to Find a Solution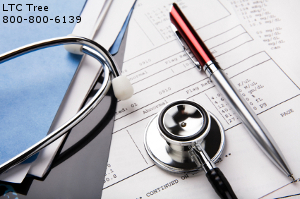 The harsh reality of long-term care is something that many Americans face everyday.  Either themselves, their spouse or their parents suddenly become unable to care for themselves either due to illnesses such as Alzheimer's, injury or simply age.  Then, without Long Term Care Insurance, being committed to a nursing home or procuring the required in-home care or other arrangement must be paid out-of-pocket.  This can mean financial devastation for most Americans until their assets are spent down and they can qualify for the sub-standard care offered via programs like Medicare.
So, it is hoped that this new Government Commission on Long Term Care will look at realistic options for addressing these challenges.  It is expected that the private Long Term Care Insurance industry will have a place at the table in these talks.  No one would claim that a private, Long Term Care Insurance policy is the single, universal answer to this crisis.  Many can't afford insurance or are unable to qualify.  But, for those vast majority of Americans "in the middle", it is a wise investment that pays off due to the high numbers of Americans who end up needing long-term care services, as much as 2 out of 3 people according to the government's Department of Health and Human Services.
Don't wait for the Government Commission on Long Term Care to "Act", look into a Long Term Care Insurance policy today
While the Government Commission on Long Term Care will make specific recommendations on how to tackle the nation's long-term care crisis as a whole, you can take control and start today tackling your personal situation by looking into a Long Term Care Insurance policy for you and your spouse.  You can often get a better deal if you share a policy between the two of you and the earlier you buy, preferably when you are in your 40s or 50s, the better.
That's where we come in.  Here at LTC Tree, we're experts in long-term care and what it can mean for your future retirement plans.  Also, we are the largest virtual Long Term Care Insurance brokerage in the country.  We work with the top, blue chip carriers of this type of insurance and understand the market and options that are most important to consider for you and your family.
Here's how it works.  If you simply fill out our form, we'll get you quotes from these top carriers.  Then, we'll give you time to review this information and will stand ready to answer any questions you may have.  It is a good thing that the government is looking into this crisis.  But, we don't recommend that you depend on the government for something this important.  Why not contact us today and get that peace of mind you've been seeking?  Thanks for reading today's blog and be sure to check back on ltctree.com for the best in Long Term Care Insurance policy advice, rates, quotes and comparisons.