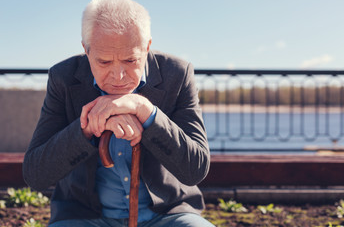 Are you and older individual who has been recently terminated from your job? Do you feel your termination was in some way related to your age? If so, this kind of termination would be considered an act of unlawful age discrimination. In fact, federal law restricts employers from firing employees on the basis of age, race, gender, disability, or religion. So what should you do if you believe you have been a victim of this?
First it is important to determine if your age truly played a role in your termination and aside from that you will have to have some sort of evidence to prove it as well. First, review your performance reviews, was all the feedback positive? If the feedback was all positive however, you were still terminated and you are over the age of 50 you may want to contact an attorney to help determine if you should pursue legal actions against the employer. Talk to other recently laid off employees, are they also older, the more individuals who file the stronger your case will become against the employer. Next consider if there is any written evidence of your companies desire to create a "younger culture" perhaps and email thread from your boss. You could also gather less direct evidence such as evidence surrounding budget cuts by replacing higher paid individuals. Chances are the higher paid individuals were those more tenured, if the majority of those individuals were older this could lead to evidence of age discrimination. If you were a dedicated, hard working, and well respected individual at your work place who produced quality work for countless years but suddenly found yourself terminated for unknown reasons, chances are you faced age discrimination. It is important you note that it is wrong and illegal and you have rights.
If you or someone you love is interested in learning more about Long Term Care Insurance be sure to visit: LTC TREE for more information.