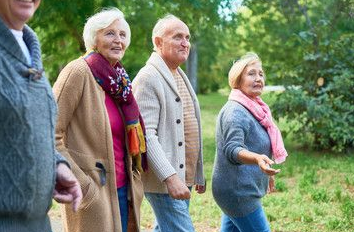 Staying Active
Amid the widespread message to stay inside and shelter in place throughout the Coronavirus pandemic, many remain at home. Consecutively so ,we are also surrounded by the consistent message to remain healthy and active as much as possible. These two messages coupled with some restrictive shelter in place guidelines and gym closures brings to light many questions on the minds of many. Is outdoor fitness allowed? Is it safe for at risk populations like the elderly to participate in outdoor activities? Do I risk infection while biking, running, or walking?
When determining whether or not outdoor fitness is a wise option for you, you should first consider your local guidelines. Some states allow for outdoor activities given that social distancing is enforced while other cities/states have more strict guidelines such as monitored, duration, distance, and type of outdoor activity. Given that your city allows for your desired outdoor activity, you will want to consider your safety next. You should examine whether or not your outdoor exercise routine and location will allow for at least 6-feet of social distancing from others. Given the fact that this virus is believed to spread through person to person contact, you may still run the risk of infection while on your daily run if running closely to another infected individual.
In or Out
Since most outdoor spaces allow for ample opportunity for social distancing, most experts suggest outdoor activities such as running, walking, and biking, to be low risk. It is however, advised to avoid contact activities such as group basketball as well as leave more than 6 feet of distance between individuals when possible. It is also advised to stay indoors if you feel at all sick. If you wish to be extra cautious and reduce possibility for infection while exercising, you may consider sticking to at home workouts only.
If you or someone you love is interested in Long Term Care or Long Term Care Insurance be sure to visit: LTC TREE for more information