It's a dream we all share.  To live to a nice, old age surrounded by our loved ones, our children and their families, with enough money in your nest egg and the financial security to live out your years in dignity and grace.  The reality is that Americans are living longer than ever before and thus many find themselves in the position of making this dream a reality.  The one factor that can ruin these plans and making these dreams come true is the lack of a Long Term Care Insurance policy.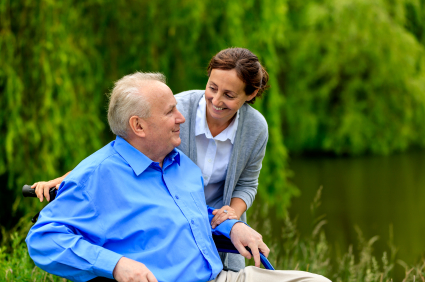 Everyone knows that they have to prepare for retirement.  That a 401k or other investment plan plus some savings that fill out a sensible retirement portfolio are critical to enjoying a peaceful and secure retirement.  What's often missing is the long-term care piece of this puzzle.  And, this can mean the difference between dreams realized, or nightmares faced.  So, you'll want to understand Long Term Care Insurance, and it's importance to your future, retirement plans now so that you can prepare.
Retain your dignity with a Long Term Care Insurance policy
Many Americans aren't aware that they have a ticking financial time bomb awaiting them in retirement if they do not have a Long Term Care Insurance policy.  Most Americans think: I've saved, I have investments, I have a retirement plan.  What else do I need?  You need a Long Term Care Insurance policy.  And, here's why.
Health insurance and Medicare to not cover nursing home stays, assisted living arrangements or in-home care if you need help with the basics of daily life.  Medicaid is an option for the very poor but if you have any investments or assets to speak of, you'll want to protect those from being exhausted to pay for long-term care services, thus living out your years in dignity, on your terms.
Now that you know, it's time to act
Knowledge is power.  Once you have the knowledge that the only way to protect your assets and to prepare for a secure retirement is to purchase a Long Term Care Insurance policy, you'll want to take action.  That's where we come in.  At LTC Tree, we're pride ourselves on being the experts in long-term care.  You can trust us as we have proven track record and are the largest virtual Long Term Care Insurance brokerage in the country.  We work with the top, blue chip carriers to get you the best policy for your needs and financial situation.
Here's how it works.  Simply fill out our form and we'll get you quotes from the top carriers in the country.  Then, we'll help you navigate the options in your Long Term Care Insurance policy and make sure you get a plan that is right for you and your family, so that you can live out your years in dignity, the way you've lived your whole life.  Thanks for reading today's blog and be sure to check back on ltctree.com for the best in Long Term Care Insurance policy advice, rates, quotes and comparisons.