Terry Robinson, a 64 year old man in Spring Texas says that he plans on spending his "golden years" at the Holiday Inn instead of a retirement community. He worked out the numbers of what it would be daily to live in a retirement community as well as an extended stay at the Holiday Inn and was pleased with what he found.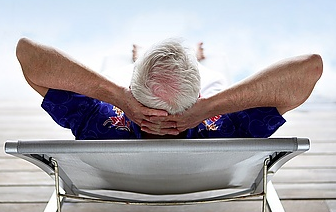 He found that the benefits and cost of staying at the Holiday Inn were similar to that of a retirement community. You get toothpaste, razors, shampoo and soap for free he added. Holiday Inn provides a swimming pool, washer and dryers, gym and even a spa. He said that seniors can also get a discount for staying at the Holiday Inn as well as a discount on the bus stop that lets him ride for free.
Robinson wrote on Facebook, "the average cost of nursing home care is about $188 per day. A long-term stay with a senior discount at Holiday Inn, on the other hand, is $59.23 per day." He also added, "That leaves $128.77 a day for lunch and dinner in any restaurant we want, or room service, laundry, gratuities and special TV movies."
Instead of treated like a patient he likes that he is treated like a customer. He says that you also don't have to stay at just one Holiday Inn that you can move around to different cities if you take the bus around. If there are any problems that you have inside of your room that you are staying in all you have to do is call the front desk and they will send up someone to help you. They want you to be comfortable and enjoy the time that you are staying with them. Luckily for Terry he is in great health and does not require much assistance with his daily functions.
If you would like more information on Long Term Care or Long Term Care Insurance be sure to checkout: LTC TREE