You may find that you have begun to hear the term superfood quite frequently now, which may have you wondering what even is a superfood? A superfood is a term used to refer to any nutrient dense food, usually plant based but can also include fish and dairy. These foods are found to have numerous health benefits and even contain properties believed to combat certain illnesses and diseases. By incorporating some of these foods into one's daily diet, one might find increased energy, health, and a higher overall quality of life. It is no secret that as we age, obtaining proper nutrients to help fuel our bodies can become increasingly difficult. We recommend incorporating these foods compiled below into your daily diet and observing the numerous benefits. These foods are said to be especially beneficial to the seniors  population, as many of them offer nutrients and antioxidants which can help fight off many illnesses targeting the elderly. We also found that these foods offer many of the nutrients the average senior lacks in their daily diet.
Sweet Potato
These nutrient packed veggies contain tons of cancer fighting and immune boosting properties! This veggies is also especially helpful to those suffering from arthritis and asthma, as they posses a good deal of vitamin A and C which contain anti-inflammatory properties. Not to mention this food is tasty and also easy to pair with many meals all while containing a low glycemic index therefore, also recommended for those struggling with maintaining blood glucose levels.
Pink Salmon
This tasty fish has long stood as one of the healthiest protein source for all! Pink salmon contains omega-3 fats which are linked to a decreased risk of heart disease in seniors thus lowering risk of heart attack as well. The Vitamin D found in this fish is also linked to increased bone health, making it great for all seniors who struggle with loss of bone density.  Try to consume at least 8 oz of pink salmon a week .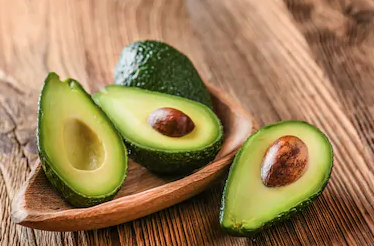 Avocados
Avocados contain copious amounts of monounsaturated fats which helps reduce risk for kidney failure, strokes, and high blood pressure. An avocado can also be a healthy option for those seniors looking to put on a healthy weight, as they are plentiful in potassium and sulfate.
Broccoli 
Besides being tasty this food has been liked to numerous health benefits  such as lowering the risk for  high cholesterol, heart disease, osteoporosis, and certain types of cancer. This veggie is also high in fiber which can help regulate bowel related issues as well as increase overall metabolic rate. This food is also a good suggestion for those wishing to monitor their blood sugar!
Tomatoes 
This fruit/vegetable can reduce the risk of coronary diseases by up to 30% and has also been found to help fight off some urinary tract infections. The lycopene found in tomatoes is what makes this food a superfood!
If you or someone you love is interested in learning more about Long Term Care Insurance be sure to visit: LTC TREE for more information.