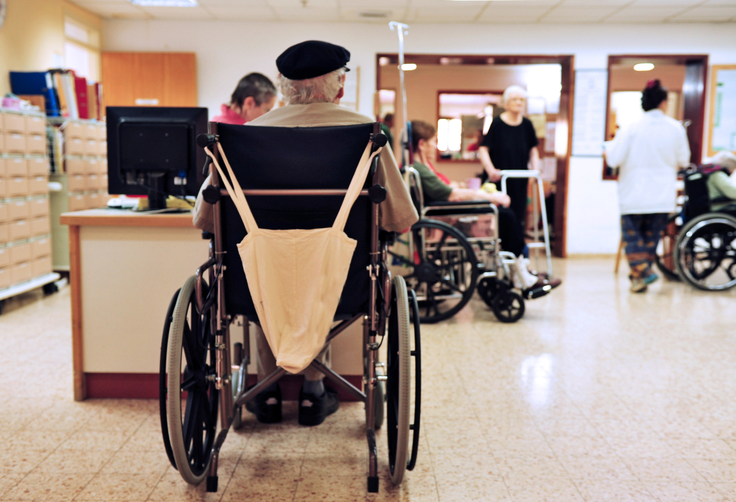 Covid-19 outbreak among its residents
As announced by the Vermont Health Commissioner Mark Levine, as of Wednesday up to 321 cases of Coronavirus have now been confirmed as well as 16 fatalities. Recently, the state of Vermont put in place very strict social distancing guidelines and as a result the spread of the virus within Vermont has continued to progressed at a much slower rate. Within their four most recent Coronavirus related deaths, one occurred within a nursing home and another within a senior living facility. One of those residents belonged to the Burlington Health and Rehab facility, which battled a Covid-19 outbreak among its residents earlier this month.
As of now, all staff members and residents are undergoing Covid-19 testing as opposed to their past method of testing only symptomatic individuals. Senior complex Pinecrest in Essex, is also doing its best to prevent further spread of Covid-19 after three of their residents became infected and passed due to the virus. Currently the Vermont Health Department is working vigorously to response to different cases amongst eight senior living facilities. The state will follow strict tracing and isolation methods to minimize further spread within all 8 facilities. These facilities are listed as follows;
Burlington Health and Rehab
Residence at Quarry Hill in South Burlington
Pinecrest in Essex
Birchwood Terrace Rehab and Healthcare in Burlington
Taft Farms Senior Living Community in Williston
Lancaster Condos in South Burlington
Shelburne House in Williston
UVM Home Health and Hospice
Levine noted that this is likely a trend we will begin to see in facilities around the nation. Given that Vermont seem seems to be handling measures appropriately perhaps, other states will be able to follow suit to help mitigate and keep their own residents safe. Gov. Phil Scot has also issued further action in calling for all personnel with past medical experience to volunteer to join the the state's Medical Reserve Corps. These volunteers will aid the reserve in tending to the Covid-19 crisis. These volunteers are desperately needed as we brace for an upcoming surge in potential cases, in the weeks to come. Additional volunteers are being called upon for food banks, drivers, construction, IT, and blood banks.
If you or someone you love is interested in Long Term Care or Long Term Care Insurance be sure to visit: LTC TREE for more information.