Last Updated

What is long-term care?
Long-term care is often be referred to as LTC and refers to help with activities of daily living. These activities include bathing, dressing, grooming, transfering, and other activities performed to take care of oneself. When individuals are no longer able to complete two or more of these activities without assistance their exists the need for long-term care. Long-term care differs from other forms of care by nature. Long-term care focuses on services provided to promote independence for individuals who can longer care for themselves.
Who needs long-term care?
Long-term care is designed to cater to those who can no longer care for themselves without assistance. Long-term care is not age inclusive and can be required by anyone for a variety of reasons.  The most common need for long-term care is often associated with aging. With 70% of people turning 65 and over needing some form of long-term care. Additionally, chronic illnesses such as Alzheimer's or dementia can further contribute to your need for long-term care.
Where can I get long-term care?
Long-term care can be administered in a variety of settings. Some of the settings include nursing homes, community living, and even home health care. Additionally, there exists nursing facilities which offer specialized care for alzheimer's often referred to as memory care facilities. The setting you elect will often depend upon your individual needs and preferences.
How much does long-term care cost?
The cost of long term care can vary by state to state however, the general consensus is that it can be quite costly. This costs will also vary depending upon your setting for long term care however the average monthly cost can vary anywhere between $1,000 to $9,000 a month.
How do I pay for long-term care?
There is often much confusion on how to pay for your long-term care. Some believe that medicare or health insurance will help cover the costs of long-term care. The truth is that health insurance will not help cover the costs of long-term care as long-term care does not fall under the medical category. Long-term care falls under a custodial category and is therefore, not covered by your traditional health plan.
Medicaid
Some may qualify for medicaid long-term care services however, you must fulfill specific parameters. Additionally, you will be subject to certain terms and conditions when using medicaid to fund your long-term care. You must meet strict low income requirements which often means depleting your assets.
Long-term care insurance
Long term care insurance exists to help you cover the steep costs of long term care. There are different coverage options which can allow you a feasible option to help fund your care. The way long term care insurance works is by providing you with long-term care benefits in exchange for an annual premium which you responsible for paying to the insures. There are various insurers which offers long-term care insurance and each will have its own conditions as well as underwriting process.
Underwriting process
The long-term care underwriting process involves the underwriting period for obtaining a long term care policy. This typically involves a series of medical questions and health records which insurers will use to determine your eligibility for coverage. This information is used to assess your level or risk for extending coverage. In other word, insurers will use your profile to determine your likelihood for using your policy. Risk factors such as higher age or family history of illness may classify you as high risk or more likely to utilize your policy. Lower risk individuals can often expect lower premium payments where as high risk individuals can expect the opposite.
How do I get long-term care insurance?
The best way to obtain long-term care insurance is by researching your options and comparing insurers. Working with a licensed agent can help simplify this process for you. A good agent should have knowledge of each insurer as well as be able to answer any question you may have. Agents can also help you compare your options and elect a policy that may suit you best.
Personal Care
Long-term care details a variety of services designed to meet an individuals health and/or personal needs for a long period of time. These services were designed to help individuals live safely with the necessary assistance and care they require. Two main categories within long-term care include Personal and Skilled care and within those two categories exist varying levels of care. These levels of care are determined based upon the frequency of care ranging from occasional to maximum care.
The first category of care known as Personal Care, involves supervision of an individual within his/her home as well as assistance with daily activities which they are no longer able to perform on their own. Some examples categorized as personal care include:
meal preparation
getting dressed
household chores
bathing
running errands
transportation
Skilled Care
The second category of care known as Skilled Care, refers  mostly to any degree of medical care. This type of care typically involves a nurse or skilled professional who can assist with physical or occupational therapy as well as medication management. This care is always provided by a licensed professional. When receiving nursing care, nurses will also ensure your vitals and overall health remain in good shape. When receiving physical therapy, therapist work to help boost mobility and strength. Whereas, occupational therapy will focus on improving your performance through everyday activities including medication management. Some other facets of skilled care may include:
Registered nurses
Speech pathologists
Vocational nurses
Audiologists
Medical doctors
Rehabilitation specialists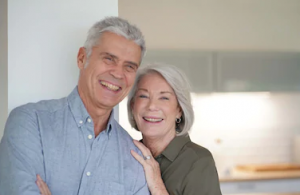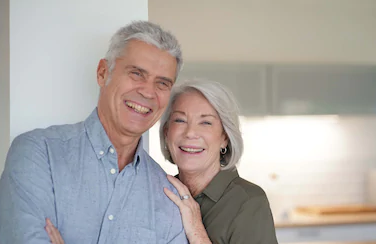 My options
When considering your long term care options, nursing homes may initially come to mind, as they are often the most traditional approach to long term care. Nursing homes are definitely a popular as well as suitable option for many individuals however, there also exists an array of other options which may better suit your needs. Generally, there are five long term care living options for you to consider when calculating your costs and daily benefit amount when purchasing Long Term Care insurance. Some of your options may include;
 Retirement living/independent living:
This type of care is centered around providing seniors with enough resources to remain mostly self sufficient. These types of communities typically feature high rise style apartments complete with amenities and house keeping. The level of care within this type of living, tends to be on the lighter side but can also include activities and meals prepared for seniors. This is ideal for seniors who require minimal assistance and seek to remain independent.
 Assisted Living:
This option of long term care is classified as assisted living and involves support with medication management, housekeeping, transportation, as well as meals. This setting tends to feature more group oriented living. It's important to research all options and amenities available to you within your desired assisted living facility.
Nursing Home:
As previously mentioned nursing homes are often the most traditional approach when providing long term care services to seniors. Nursing homes are widely known and as a result commonly mistaken as the sole living option for aging seniors. Nursing homes provide not only personal care but also necessary medical care and additional services. While they feature all the same services offered within an assisted living facility and more. Within a nursing home you can expect assist with daily activities and functions such as: getting dressed, bathing, meals, medication, moving around and all around 24 hour supervision. Many residents found within nursing homes often suffer from some form of mental illness or chronic physical conditions. Within nursing homes residents can receive both prescribed care as well as assisted care to fit the needs of their individual conditions.
Memory Care facilities :
Memory care facilities offer an even higher level of care and supervision specifically, to seniors who are suffering from Dementia and Alzheimers. These facilities may sometimes be located within nursing home or assisted living facilities. These facilities are extremely secure and feature 24 hour supervision from a skilled staff. The atmosphere for these centers are individually focused on individual patients. Each individual can expect to receive personalized treatment for their differing conditions. Staff at these facilities are required to obtain a specialized training to to properly aid these patients.
Skilled nursing facilities:
These types of facilities will focus on rehabilitation, physical and speech therapy. These centers feature nurses and physicians found on site at all times. Residents within a skilled nursing facility typically depend on a very high level of care and assistance with daily functions and activities. Some of these patients may be bed bound and require daily attention and assistance from both a nurse and physician.
If you or someone you love is interested in learning more about Long Term Care Insurance be sure to visit: LTC TREE for more information.
Social Share