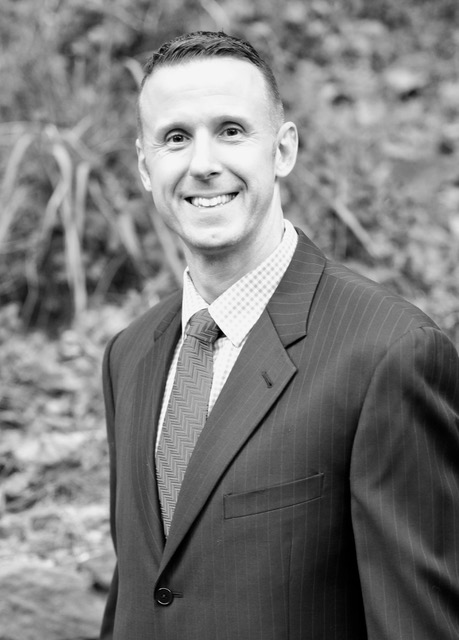 Darrick grew up in Stone Mountain, GA and then attended The University of Georgia where he majored in Economics.  He graduated from UGA in 1998 and then joined John Hancock Financial in Buckhead, GA for two years.  After a couple years he left that firm and founded his own company  In 2001, Darrick started the green shoots of a business that would eventually become LTC Tree a few years later.
In the early 2000's when the internet was just beginning to roll and years before Zoom, Darrick saw an opportunity early to combined technology and use it to sell insurance virtually.  Darrick founded LTC Tree to be one of the first Fintech companies to offer consumers to shop the entire LTCI market online without having to meet an agent face-to-face.  Fintech is just a fancy way of saying that we sell insurance product to consumers in all 50 states through the heavy use of technology.
In 2005, LTC Tree merged with ValueTech… a company founded by the other co-President of LTC Tree, Drew Nichols.  This key merger turned LTC Tree into the foremost cutting edge Long Term Care site on the web and helped LTC Tree pioneer their patented "virtual long term care insurance buying process."
Darrick and Drew are first cousins and have grown up together likes brothers.  This natural connection established trust early on which is the foundation of any successful business.
Thankfully, LTC Tree has grown since 2005 to be the nation's number one virtual Long Term Care Insurance agency.
Darrick lives in Atlanta, GA with his two kids and is an avid runner having completed eight marathons.  He loves his gym time and always up for talking about health and fitness and of course his faith.
Darrick is licensed in all 50 states and the District of Columbia.
Testimonials for Darrick Wilkins from customers around the country:
09/19/2022
Love the notebook for Judy.  We will purchase soon through you.  LTC tree rocks.  I will recommend to many.  As an aside, my parents purchased a policy through Genworth many years ago and just activated the policy.  They are fantastic in every way possible.  Best service ever.
06/15/2022
Hello Derek,
Thanks for taking the time to talk with me today about my LTC contract.  You are obviously quite knowledgeable which is hard to find with LTC today.  Trying to obtain information from my State's Department of Insurance was simply not happening!  Thanks again.
Sincerely,
Elizabeth K.
Illinois resident
03/05/2021
Hey Darrick,

All seems to be in order.  Thanks for your professional attention, I appreciate your informed recommendations on all the different companies and helping us find the best fit.  You've made this a positive experience.

Best Regards,

John Y

Atlanta, GA

__________________________________________________________________________________________________________________

02/21/2018

Darrick,
It was great to talk with you today. As we discussed, I have decided to move forward with the Genworth LTC Policy for my wife and I. I am attaching copies of the checks and Proof of Mailing for your records.

I sincerely appreciate the many hours of assistance. You truly helped me up the learning curve on Long Term Care policies, and through the minefield of new terminology and insurance carrier offerings. Unlike the local contacts that I had made prior to talking with you, I found your knowledge, candor, responsiveness and professionalism to be extraordinary. Accordingly you won my business and my ongoing recommendation.
All the Best,
Gary D.

Boise, ID
---
02/01/2018

Hi Darrick,
I just wanted to let you know that we have signed the insurance form and sent in our payment for the 2 year plans with John Hancock. I just have one more question. How long should I wait before canceling the other LTC insurance that we have?
Thanks for being so patient with us through this!

Suzanne W.

Tampa, FL
---
03/16/2018

Darrick,

Just read the article and it simply confirmed to me I made the right choice when shopping not just for the right policy but also the right agent. I don't know if I mentioned to you back in '14 that I had already entered into two other policies for ltc and just sensed I needed to press a little further. Thanks for being so prompt to answer my online query that day. It is a pleasure doing business with someone of your caliber.

David T.

Manakin Sabot, VA

---

01/06/2018

Hey Darrick,

All seems to be in order.  Thanks for your professional attention, I appreciate your informed recommendations.  You've made this a positive experience.

Best Regards,

John A.

Resaca, GA