Genworth announced today that they will cease new sales of AARP Long Term Care Insurance branded products.
This cessation comes nearly 6 years after the two companies joined together to provide innovative Long Term Care Insurance products specifically for AARP members. Existing Long Term Care coverage will not be affected by the change.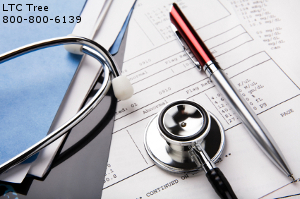 Genworth (NYSE: GNW) is a Fortune 500 company that currently holds the ranking as the largest Long Term Care Insurance provider in the nation.
In 2007, Genworth joined with AARP to provide unique Long Term Care planning tools[…]
A press release sent out this morning by Transamerica outlines the new changes and policies associated with the upcoming sale of TransCare II 2012 in New York.
Transamerica will make TransCare II 2012 available in New York effective May 9, 2013.
TransCare II, their previous Long Term Care insurance, will no longer be available in New York after May 8, 2013.
New York is the most recent state to acquire TransCare II 2012. California began selling TransCare II 2012 on March 22, 2013.
Several changes will go into effect and are applicable only to businesses in New York. New business rates will increase 5%. These new[…]
Most Long Term Care Insurance benefits can vary from one company to the next, but most all current plans have virtually the same core Long Term Care Insurance benefits.  However, some of the fine details can differ so we will go over some of those differences below.
Home Health Care
The top ten Long Term Care Insurance plans all offer 100% of your benefits for home health care.  However, many group Long Term Care plans you might buy at work do not offer 100%.  Often the group Long Term Care Insurance plans will reduce your home care benefits to 50-75% whereas a[…]